Archive for the 'grass-fed cows' Category
The most common rational defense of oppression is that it is "natural", part of "natural law."
The Grain Chain of Being, caste system
In the West, this idea was influenced by Aristotle's Great Chain of Being, and in the East through the caste system. Both were used to enshroud class and race-based prejudice in unassailable religious belief-systems, to protect the self-interest of those who constructed them: anyone who objected that it was wrong to harm others was said to be against God.
Today we see a new generation of environmentalists who like the taste of meat trying to justify to themselves something they know to be environmentally inconsistent and morally problematic. So they revert to the naturalistic fallacy, based on speciesism – which as a philosophy is morally indefendsible, rationally (as Tom Regan has expertly shown in The Case for Animal Rights). Slavery of animals is being justified as as natural, just as slavery of humans was — and they are both wrong for the same reasons.
Of course, there was also a tension within those traditions: Jesus' own teachings advocate non-harm and in the East there is the similar idea of "ahimsa". I will get back to ahimsa shortly.
A modern secular version of the naturalistic fallacy is social Darwinism.
Regarding the oppression of animals we see the natural argument still prevalent, as though factory farms or even selective breeding or hunting using modern technology could somehow be considered "natural."
The fact that something exists in the material world does not make it "natural." The naturally existing world, the world of nature, is the world unaffected by human technology, which has radically altered it.
At what point in human evolution did humans separate themselves from natural processes? There are two answers: 1) 10,000 years ago with the advent of agriculture and civilization; and 2) more recently with the advent of the industrial revolution.
The world people create from nature is itself not natural. It creates a set of conditions apart from the the natural world (the wilderness) — what is sometimes called a built environment — based on ideas, which have actually disrupted naturally occuring evolutionary behaviors. Rural landscapes are built environmentas, like cities, but with more greenery.
As a result we are now in the midst of the sixth great mass extinction on Earth and the only one created by one species. How can anyone call this "natural"? Not for two billion years has there been a mass extinction on this scale.
The "Venus Syndrome" (worst case scenario for climate change) speaks of the eradication of ALL life on Earth if temperatures get to 450 degrees C. Is the eradication of all life on a planet by a single species in any way "natural"? If you think it is, then I suppose you could also declare nuclear weapons and biochemical warfare natural.
These things are not pre-determined but are chosen through the use of free will. They are thus outside the natural schema, even though the human actor exists biologically within it. In the same way, artificial selection and farming are un-natural. For this reason, we cannot reasonably justify them as natural, or determined by nature. We choose these things; we could well choose another way. Is every way that we choose 'natural' also? Clearly not, because our imagination are shaping the reality of the world around us, by means of technology which we invent. If there is choice involved we cannot justify one way as natural and the other not. It is a logical contradiction!
___________
No lower or higher in evolution
Similar to social Darwinism, used to justify social oppression, is idea of biological evolution to justify a hierarchy from "lower to higher" species, with man on top. This is a distortion because humans are just one species among many, not higher or lower than others. We are just more complex than most, due to our imaginations. Darwin himself rejected the lower-higher view of evolution.
Evolution simply refers to the changes that occur in a species in order to adapt to an environment, to survive. There is no moral hierarchy implied by the idea.
Free will instead of evolutionary adaptation – a new set of conditions
As long as we exist we never stop evolving. To exist is to evolve. Sometimes evolution results in successful adaptation; sometimes it does not. It looks as though the capacity for technology is not, in the long run, a good adaptive mechanism.
As stated above, humans have placed themselves outside the framework of naturally-occurring evolution by creating built environments, issuing from their imaginations, according to their desires, and this brings with it a certain power and new set of responsibilities not faced by other species.
We have free will and exercise it and then call the results "natural" or "normal." This is a logical contradiction, since two opposing courses of action could be chosen. Which one would be "natural" and which "unnatural" according to this view? Both cannot be natural, in the sense of what ought to be – what is in accordance with natural law – if they oppose one another.
For example, a man has before him a choice to walk or take a car. One is sustainable and other unsustainable in the long run (since cars run on fossil fuels which are running out). Which is natural and which not? Rather, the question should be which is most just, sustainable and practical? That is, which is most in accordance with what Kant calls "practical reason"?
The natural-unnatural dichotomy is just not helpful for decision-making because it is too maleable, according to subjectively determined views of what is natural or not.
In contrast, practical reason follows an iron-clad rule: do that which takes into account the well-being of everyone else, universally.
Living sustainably is the most practical way to do this, if everyone's life, now and into the future, depends on living in a stable and clean environment.
Kant gave us the tools to see beyond religious dogma; these same tools can be applied to the question of environmental sustainability and practical ethics.
Is does not imply ought
The "normalization" and "naturalization" process are identified by sociologists (e.g. Peter Berger):
people will create conditions that would not occur in the natural world and then begin to believe that it represents the world as it naturally occurs, and from that infer an "ought" where only an "is" exists. But as Hume stated, "is" does not imply "ought."
Agriculture and civilization
Humans, though evolved as omnivorous primates (but depending more a plant-based diet than meat), do not require meat to survive or prosper, since the advent of agriculture 10,000 years ago. This led to the rise of civilization. As civilized people we conform to a social contract not to kill one another and to live peacably.
Our inner conflicts
Sadly, this social contract exists in tension with our aggressive drives. As Freud showed, this creates an inner conflict in the human psyche.
He hoped for a more enlightened society, where we acknowledged our drives and aggressions, consciously and did not repress them, where they become autonomous and erupt as violence.
The violence against animals is a legacy from the past, which no longer has a proper place in the world of technology.
I would not dispute the right of Aboriginal peoples who live through subsistence hunting, but this should not apply to rest of us. Culture and tradition is not a good defence for a morally wrong practice because any sort of evil can be justified this way.
If Aborignal peoples do not need meat to survive, is it rational that they continue to eat it? Such a question seems politically incorrect, given the legacy of colonialism against Aboriginal peoples (that continues to this day in various ways), so it is prudent to avoid the question.
But in an historical context free from that consideration (colonialism) we could clearly say that meat-eating by ANY culture is not morally justified solely on the basis of culture and tradition.
A moral evolution required
Our moral evolution requires a shift from war and slavery and oppression of animals to a peaceful, egaliatarian society dedicated to the principle of non-harm towards all senient beings.
This is actually consistent with the survival of humanity, which cannot continue to be sustained if we continue to kill animals wholesale, because such a practices is unsustainable environmentally.
Even grass-fed beef is not environmentally friendly. This must also be pointed out (I write on this elsewhere in this blog).
Psychologically, it is also unsustainable, as it creates a cognitive dissonance in us, whereby we deny the source of what we ingest — just as slave-holders thought of themselves as good people.
Humanity's war against itself and other species and against nature is all tied together, one contributing to the other.
If we are to oppose war and murder and rape and slavery, on the grounds that harm to others is wrong, morally, then the next step is to understand that it is wrong to harm other animals for the same reasons.
Sadly, many human beings still feel that war and murder are necessary, however. They are motivated by unconscious aggressive drives, which Freud referred to as "the death instinct."
Reality construction
Humans are animals who construct reality for themselves and in their minds "naturalize" that which is constructed. In human society many ways of being are possible, including ways that do not require harm to others.
An Enlightenment view is that humans can construct a society based on universal (i.e. trans-cultural) principles of egalitarianism and social justice.
Non-humans now included
This has traditionally been inclusive only of human animals, but since the 19th century many philosophers have started including non-human animals within the scope of those who warrant our concern.
While not "rational" beings in the same way that human are, many are nonetheless feeling, emotive, thinking beings, and as we have no need to harm them to surive, the thinking is that we ought not to.
Remarkably this same moral evolution from harm to non-harm occurred in many world religions many centuries previous, when it was no longer deemed necessary to sacrifice animals during rituals. Yet somehow, though many religious practitioners grasped this crucial point, it was lost on the society at large.
Ritual sacrifices continue in secular guise
Strangely, we see the idea of ritual sacrifice of animals migrate over to ritual murder at the termination of scientific experiements. The researchers actually call the killing a "sacrifice." Is this also considered "natural", even though it occurs within the purview of science?
Farming is not "natural"
Perhaps the most receptive forum for the naturalistic argument is among pseudo-environmentalists and defenders of traditional farming methods.
They all condemn factory farms, in principle — though many still patronize the factory farm products unthinkingly — but continue to defend meat-eating as "natural" – and invoke the example of the small farmer or the Aboriginal culture.
This is a specious argument if ever there was one, because both selective breeding of domestic animals and hunting using rifles and crossbows and trucks and snowmobiles relies on techniques produced within the context of civilization.
In any case, the naturalistic argument is not a good one, for reasons stated above. If we can choose two paths, and call one "natural" and the other not, this already suggests the poverty of the argument.
Rather, it is important to determine our course of action according to practical reason.
————-
See this clever video rebutting the naturalistic argument:
http://www.youtube.com/watch?v=dnhziIHpPtI&feature=player_embedded#!
————-
That crucial historical shift to an agriculture based society thousands of years ago allowed human socieities to morally evolve to not kill animals because plant-based diets were made possible then.
Some communities made that transition more fully than others. We see this among some Hindu and Jain peoples, based on the universal principle of ahimsa.
Of course "rights" and "ahimsa" are constructed ideas too, but if one must choose which construction to adhere too — one that causes unnecessary pain and suffering for others or one that respects others — why would we willingly choose the path of pain and suffering, based on self-interest?
Whenever you hear the naturalistic defense of meat-eating remember that it is a constructed idea, like all other human ideas, and is no more "natural" or necessary than human slavery is.
A possible objection, and reply to it
A possible objection to this thesis is that the idea of moral evolution is objectionable because it is no more than another constructed worldview, no better than any other. There could be many versions of moral evolution, one could say – so why this one which protects animals?
The answer is that if we wish to be morally consistent and if we believe that women and people of different colours should have basic rights, then it stands to reason that the same rights should be extended to animals who have the same basic traits as humans.
The idea of moral evolution is not a hierachical worldview, nor even a progressivist worldview, but rather a response to the flagrant abuse of power that we see daily against animals. To hide this behind a pretense of naturalism is self-delusional.
We cannot jusify the morality of ahimas and non-violence against other species (and our own species) as "natural" but we can justify it on the basis that it is rational and practical — that is rationally coherent. It is rationally incoherent (or irrational) to extend rights to one group but not another. Rights must be universal to be coherent.
For all these reasons the naturalistic argument fails, within the context of human civilization — and there is not a single person among us who is outside of that context.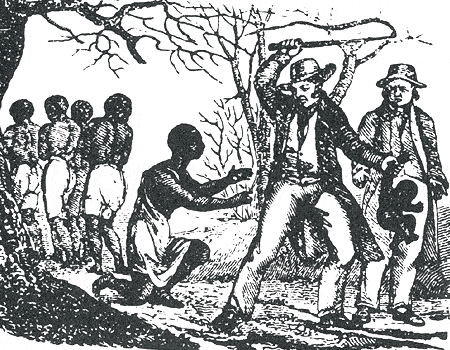 [/caption]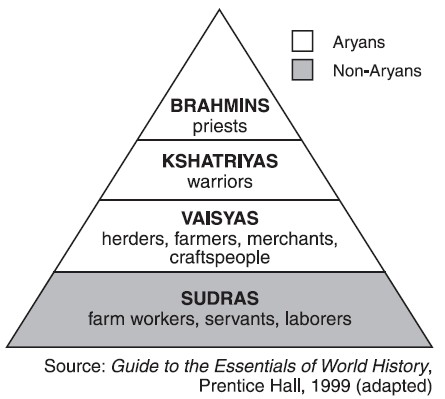 [caption id="attachment_396" align="aligncenter" width="365" caption="Historical evidence of moral evolution."]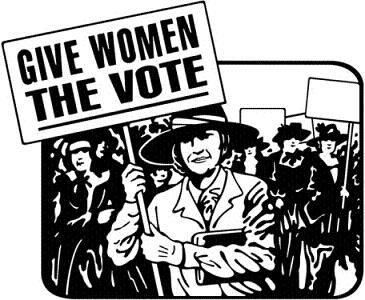 [/caption]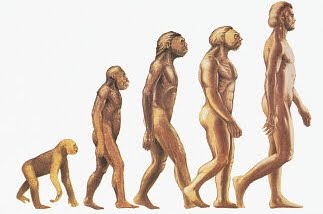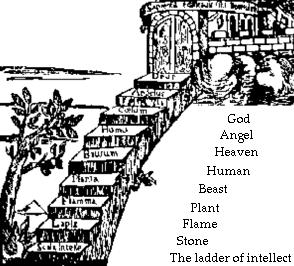 Let me start this article with a letter I wrote to NOW magazine, a left-wing newspaper in Toronto, which did an article praising grass-fed beef. They actually printed it, which surprised me. This is the short version of the ethical argument.
————
It is disappointing that NOW would promote a form of cattle-raising over veganism as an environmental good in your Green Issue (NOW, February 25-March 3).
This so-called "green idea" ignores the well-being of cows whose violent end can never be considered humane. It reflects a disturbing speciesist bias that views the environment as existing only to serve human desires.
Isn't that the anthropocentric attitude that caused the climate crisis in the first place?
We can use a term coined by ethicist Tom Regan to describe the grassland-fed cow idea: environmental fascism. A vegan diet is better for the planet and for people, and is far more humane as well. True environmentalism requires us to act with compassion toward all living beings.
_________________
Prelude to extended argument
Before I launch into the extended argument against grass-fed beef (below) I should mention two things:
1) Many envionmentalists are promoting grass-fed beef in public in order to to justify meat-eating for the present and future.
There is a psychological reason for this: they still eat-meat, are addicted to it, and wish to rationalize it to themselves.
Many still eat factory farm meat but justify this to themselves (and other) using a combination of the naturalistic fallacy (discussed elsewhere on this blog) and an errenous environmental argument.
George Monbiot recently came out in favour of this option, for these reasons. This was very dissapointing to me, as I like his writings.
It reminds me a great deal of carbon offsets: it helps people deal with "green guilt" and continue what they like doing (meat-eating) but is rationally indefensible.
2) I know some very nice people in California who promote grass-fed beef as an environmental solution.
The rationale is that if a person is going to eat meat anyway, he or she might as well eat grass-fed.
They are earnest and sincere and I don't doubt their integrity as environmentalists, so this article is not meant to discredit their efforts.
However, knowing what I know about environmental ethics and animal rights philosophy, I feel it is my duty to set the record straight, so that earnest and sincere environmentalists — and I do not mean people like Lierre Keith, who are insincere and dogmatic about this — can evaluate the choice, armed with all the facts.
So I am writing this article for the environmentalists who don't have all the facts at hand, first and foremost.
If a person is open-minded about these issues, he or she will review all the facts and decide accordingly, and not make decisions based only on prejudice.
_________________
Extended arguments, both environmental and ethical
If you ever wondered whether the grass-fed cow idea had any merit, and ought to be widely adopted, this article explains that it does not.
This is important because many environmentalists and animal welfare advocates believe it represents a viable alternative to factory farms.
There are three major arguments to consider: the possibility of greenwash and they psychological phenonenom of denial (self-delusion), the environmental argument, and ethical argument.
Possibility of greenwash
World Watch Institute, which has done a great deal of research on factory farms and the beef industry, claims that the Big Meat industry uses the idea of grass-fed cows to promote beef consumption, but there is no evidence the cows are in fact grass-fed. See (http://www.worldwatch.org/node/5406 Article reprinted below).
This is because right now grass-fed is a voluntary standard, not regulated. A consumer might pay more for grass-fed beef but in fact be getting grain-fed beef. There is no way to tell, just as with free-range eggs, also unregulated, and probably not true free-range, if sold in large grocery chains.
Many people buy grass-feed beef and in fact they are not doing anything positive environmentally, but they believe they are.
As I will explain shortly, whether or not the cow is grass-fed, there is still considerable environmental damage caused by purchasing it and perpetuating that industry. Self-delusion plays a big part in the environmental crisis. This is no exception.
Some people will actually buy factory farmed meat and tell themselves it's okay because next year they will by organic grass-feed beef, when prices go down. There is no end to the number and diversity of lies we tell ourselves to rationalize self-interested behavior to ourselves and others.
Part of this may be understood through an examination of the role of food in comforting us, allowing us to feel secure. People will defend their food preferences at great cost, and otherwise sane and rational and ethically good people will try to rationalize truly evil practices to defend their food choices, for this reason.
They consider a personal choice, not as having any impact on the environmental or other people. But unfortunately they are wrong.
Let us say, for the sake of argument, that tomorrow all grain-fed cow operations are shut down and only strictly grass-fed beef is allowed to be sold. We are still left with the environmental and ethical arguments against it.
Environmental argument
There are many issues that relate to the environmental argument: water consumption, greenhouse gas emissions, land use. I won't go into them here in detail, for the sake of brevity, but essentially they claim that compared to grain-fed cows, grass-fed cows have less of an environmental impact.
This excellent article mentions a number of environmental arguments against the grass-fed idea, worth considering:
http://www.counterpunch.org/wuerthner01222010.html
I am including the full article below.
The most persuasive claim being made here, vis-a-vis the climate crisis, is that grass-fed beef does not necessarily reduce green-house gas emissions, at least with respect to the methane produced by the cow, which is over 20 times more powerful than CO2 in its ability to cause global warming.
In fact, as the author points out, methane gas released is more than with grain-fed cows?
Yes, the CO2 emissions from industrial agriculture are taken out of the equation, but there is an increase in methane, which is more damaging in the short term. This is a very important claim and essentially negates any environmental benefit argued for by grass-fed beef advoccates.
Another issue is water. David Catherine, a fellow activist, sent this note to me:
"An important area of environmental concern is riparian rehabilitation (which is necessary for eco-systemic habitat, wildlife corridors and important to water quality and aquatic eco-systems).
"Firstly, cow/cattle manure introduces excess nitrates that enter directly into rivers/streams or leach out of the soil into the rivers/streams and underground aquifers.
"Excess nitrates disrupt both the soil micro-biology and the chemical composition of the streams (affecting insects, reptiles, fish, and thus also mammals who feed on them); excess nitrates also promote excess growth in algae and other water flora that chokes the water (affecting insects, reptiles, fish, and thus also mammals who feed on them).
"Cows/cattle physically destroy riparian zones critical in performing important buffer functions for the rivers/streams; they contribute to desertification, soil erosion and severely impact on stream-bank stability, all of which affects the riparian zone dynamics (including flood control) and water quality."
This applies to grass-fed cows too.
Ultimately, the environmental argument has to be considered in the context of the choice between non-meat eating (going veg) and meat-eating. If it is considered only as a choice between two types of meat-eating, this presents a false choice.
Methodological problem: "best of sector" approach omits the choice to abstain
What is not questioned, generally, in these comparisons is the methodology of how they are presented. It assumes that given two choices, the one that is less harmful is better. In reality, we have three choices: grain-fed, grass-fed, and not to eat beef at all, or abstention.
Why is the third choice not given as an option by environmentalists? I think it has a lot to do with a strong psychological attachment to comforts and a sense of security. Food does that for people: ironically, the psychological need to be safe, by taking refuge in comfort foods – including meat – is killing all life on Earth. So veganism is not the table for them. This can be the only logical explanation for people like Lierre Kieth, Derrick Jensen and George Monbiot opting for meat, despite claiming to be environmentalists.
The third way, environmental veganism, is the most environmentally and ethically sound. It is no mistake that the comparison is between "two evils", persuading us to accept the lesser of evil, and omitting mention of alternatives, such as artificial meat — which is the same price or cheaper in many cases, and much healthier in some cases as well.
It reminds me a lot of the choice between two cars: we are told to pick the electric car, but are not told that it can be as damaging environmentally as the non-electric car. Walking or taking a bike or public transportation is the better way.
In the same way, flying: fly without carbon offsets or with them. Carbon offsets, as it turns out, are just greenwash, so there is no difference. The choice is a false one. They both cause climate change equally.
Or take the issue "corporate social responsibility." We are, for example, presented with a choice: invest in Barrick Gold, which has the highest industry standard for CSR, or Goldcorp, which has been de-listed as an ethically sound investment by some "ethical fund" advisors. There is actually a name for this methodology: the "best of sector" approach.
But consider that Barrick Gold still murders human beings and dumps raw mine waste into rivers and burns down the huts of villagers who protest and jails and beats them, at the Porgera mine in Papua New Guinea (See articles on this at http://protestbarrick.net).
Thus it is like being asked to choose between the concentration camp that kills the fewest inmates over the one that kills more. We are forced into a utilitarian choice, contrary to the rights position.
Both human rights and animal rights in their purest experessions are predicated on a rejection of utilitarianism, in favour of a duty-based position that recognizes the intrinsic worth of the individual.
The best solution, ethically, is not to have concentration camps at all, or open-pit mining, or use cows for food.
The third choice, not mentioned by proponents of the grass-fed cow solution — veganism – is better than two poor choices, one of which is only marginally better than the other.
(And for those so interested, the solution to the open-pit mining problem is recycling of minerals, not extracting new ones).
Ethically grass-fed beef makes no sense: to enslave other sentient beings is wrong, if we consider that they have an equal right to life and liberty by virtue of the fact that they are sentient, aware, emotive, etc.
The happy cow idea has been soundly critiqued by many animal rights thinkers, because it is a form of welfarism, not abolition of slavery. It has also been called "illfarism."
The comparison with a slave plantation is in order: Death-camp slaves can be likened to grain-fed cows. Plantation slaves of the Old South can be likened to the "happy cow" and grass-fed ideals.
Emancipation from slavery can be likened to the abolitionist view that no instrumental use of cows is ethically sound. Here again, but from an ethical point of view, we have the correct solution to the best-of-sector ethical dilemma:
total abstention from consumption of good produced which require the deaths of other sentient beings — be it gold or food or something else.
It is a basic principle that any solution to the climate crisis should take into account everyone, not only the members of one species. If it does not, this is called speciesism.
That would be like saying that the solution to the climate crisis is to kill all members of one group – such as all black people or this nationality or this ethnic group – so that the other group not killed can survive. It is not a universal solution. It is a fascist solution, a form of climate injustice. The idea that all cats and dogs must be killed because they produce GHG emissions is also fascist.
See my article on this, below: http://cruelty-free.org/environment/?p=286
The most environmental and ethically sound solution to the problem is for every human to become vegans, based on local organic agriculture.
The fact that this probably won't happen anytime soon does not negate the soundness and virtues of the solution.
In any case, peak oil will solve the problem for many, forcing them to become vegetarians or starve. But if it were done now, voluntarily, rather than later by compulsion, there would be enormous environmental and health benefits for all species.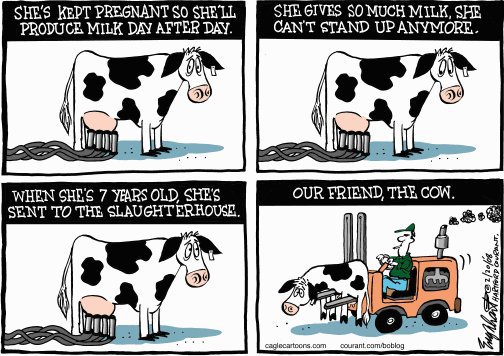 There's Nothing "Natural" About the Livestock Industry
Why Grass-Fed Beef Won't Save the Planet
By GEORGE WUERTHNER
Another livestock industry propaganda piece recently appeared in Time Magazine by Lisa Abend titled "How Grass fed Beef Can Save The Planet."
The basic premise of the article is that factory farming is bad, so grass-fed or free-range beef is good for the planet and even human health.
Grass-fed beef is the latest fad with people who have little scientific training, and thus are easily duped by pseudo-scientific sounding pronouncements.
While there are some livestock operators who are promoting grass-fed beef, many of the advocates are well meaning people who are vulnerable to anything that have the word "natural" in it.
Just because raising cows in factory farms on grains is bad for the Earth, does not mean that cows grazing on pasture or hay are better for the Earth.
[Good point!]
The assumption of many people is that less industrialized makes it better to consume. Some of the "natural" folks eschew city water treated with chemicals, for instance, and prefer "natural" water sources.
Yet many natural water sources have many unhealthy things in them. Arsenic, for instance, is often found at naturally high levels in water at levels that are a health risk to drink.
One needs to be careful about assuming that anything more "natural" is automatically safer, healthier, and better for humans and the planet.
[yes, especially as these industries have only inadequate regulation, most of it voluntary]
I do not want to contend that industrialized livestock production is good. There are huge problems with factory-raised meat. Cattle raised on grain tend to be given more hormones, and grain production generally requires heavy pesticide and fertilizer use, as well as fossil fuels to operate machinery.
But just because a cow grazes in a pasture, does not mean it is "green" or that eating grass-fed beef is environmentally beneficial.
Indeed, as a generalization, almost all the negatives associated with Confined Animal Feeding Operations (CAFO) exist with grass-fed beef.
And grass-fed livestock has many unique impacts not shared by their factory-raised counterparts that may be more environmentally destructive.
The assumption that grass-fed beef is "healthier" is based more upon wishful thinking than reality.
One of the presumed benefits of grass-fed meat is the idea that somehow livestock fed grass reduces global warming gases.
Research suggests that livestock, particularly cows, are a major source of greenhouse gases (GHG) that are warming the planet.
One recent UN report finds that as much as 18% of the GHG are from livestock—more than all transportation and/or industry sources of GHG.
Others put the figure even higher. No matter which studies are used, there is little dispute that cattle are a major contributor to global warming.
Fermentation in the animal's rumen generates huge quantities of gas—between 30-50 liters per hour in adult cattle.
So those proponents of grass-fed beef start with the simplistic assumption that since cattle evolved to eat grass, such a diet must be superior to grain-fed factory raised animals.
Yet grass is a poor substitute for grains in terms of caloric energy per pound of feed. As a consequence, a grass-fed cow's rumen bacteria must work longer breaking down and digesting grass in order to extract the same energy content found in grain—all the while the bacteria in its rumen are emitting great quantities of methane.
Researcher, Nathan Pelletier of Nova Scotia has found that GHG are 50 percent higher in grass-fed beef. If somehow magically we could convert all factory grown cattle to free range grass-fed animals, our global warming situation would be greatly accelerated.
[This alone is the single biggest environmental argument against it]
Beyond the GHG issue, free ranging cattle present other problems that CAFO raised animals do not. For instance, one of the major consequences of having cattle roaming the range is soil compaction.
There's not a single study that demonstrates that having a thousand pound cow trample soil is good for the land.
Soil compaction reduces water penetration, creating more run-off and erosion. Because water cannot percolate into the soil easily, soil compaction from cattle creates more arid conditions—a significant problem in the already arid West, but also an issue in the East since the soils are often moister for a longer period of time.
Moist soils are more easily compacted. Sometimes the influence of pasture grazing is long lasting.
One study in North Carolina found that stream insect biota were still significantly different in streams heavily impacted by agriculture 50 years after agricultural use had ceased compared to control streams.
Soil compaction also reduces the space in the top active layer of soil where most soil microbes live, reducing soil fertility.
Free ranging cattle trample riparian areas, the thin green lines where 70-80% of all western wildlife utilize for homes and food.
According to the EPA livestock is the major source of pollution and riparian damage in the West.
But that doesn't let eastern cows off the hook since trampling of riparian areas also occurs in the East, though with less biological impact since fewer species are solely dependent on this habitat.
Cattle, of course, release a lot of manure on the soil. A typical 1,100 pound cow releases 92 pounds of manure a day as compared to a typical person a pound of feces.
Most of that excrement is left on the land where it washes into streams and adds to nutrient loading as well as the spread of disease like E coli bacteria. In fact, livestock manure is a major source of water-borne disease and pollution throughout the country.
To put this into perspective, consider that state of Vermont has approximately 150,000 cows, most of whom excrete their waste either directly on pastures or if collected from barns it is later spread on fields.
In either case, most of this waste winds up on the land without further treatment. This is the same as permitting a city of nearly 14 million people to spread their human waste on the land!
It has been asserted without good evidence that grass-fed beef cattle produce less E-coli, Campylobacter, Salmonella, and other dangerous pathogens. Yet all of these diseases have been repeatedly isolated from both grass and grain-fed livestock.
Outbreaks of diseases like E coli have been traced back to pastured animals. Notably, the E. coli spinach outbreak in California in 2006 was isolated from pastured cattle. And there are other examples.
By contrast CAFO operations, because of their scale and ability to collect and process manure in a treatment plant, can potentially be less polluting overall compared to grass-fed beef—though admittedly this is not common practice as yet.
There are disease issues for wildlife as well. For example, grass-fed animals carry disease that can harm native species. Chronic Wasting Disease (CWD) or Mad Cow disease is thought to have originated with domestic livestock and later transferred to elk and deer.
And foot and mouth disease transmitted from cattle has been shown to infect bison. Brucellosis, another disease originating with domestic cattle, has created a huge controversy in Montana, where bison infected with the disease are killed when they wander from Yellowstone National Park.
Free range cattle are also problematic for other reasons as well. Take predators. Most grass-fed cattle are vulnerable to predators, and it is the presence of "free range livestock" that leads to conflicts and the eventual slaughter of everything from wolves to coyotes both as preventative or in retaliation for predation.
On western rangelands where livestock are often let loose on public lands, even the mere presence of cows socially displaces native herbivores like elk that simply won't graze in the same place as cows.
Since there are no empty niches, these native herbivores are displaced into lower quality habitat. Thus even "predator friendly" beef is more hype than reality.
One of the big problems with grain-fed livestock operations is the huge amount of land that is used to produce grain.
Approximately 80-90 million acres of land in the US are used to grow corn alone. That is 80-90 million acres of once native prairie that is now growing a mono crop at a tremendous loss of biodiversity.
As bad as that plant community conversion may be for natural process, and native species, grass-fed beef generally dine on either pasture or hay—both of which consist of exotic grasses that are planted at the expense of native plants.
In most states, the biggest single factor in the destruction of native plant communities has been their conversion to hay or pasture. Indeed, across the country more than 130 million acres have been converted to hay and pasture.
To put this into perspective, the entire footprint of all urbanization and developed land in the entire US is about 60 million acres.
In a sense one could argue that grass-fed cows have destroyed far more of the native plant cover than all the cities, highways, factories, Wal-Mart parking lots, etc. combined. No small impact.
Whatever the exact figure may be, there is no denying that a lot of native plant communities have been converted to hay or pasture.
In the West, much of the pasture and hay is created by irrigation thus require water withdrawals from streams and rivers. In most of the western United States, the majority of water consumed is not for domestic or industrial uses, but for agriculture, and the prime agricultural product produced is hay and/or irrigated pasture.
As a consequence, aquatic ecosystems are fragmented, destroying fisheries, degrading riparian areas (water withdrawals affects water available for streamside vegetation), and increasing the effects of pollution (because toxins become more concentrated).
Even cattle grazing on native grasslands are not immune from judgment. One can't be putting the majority of native grasses into the belly of exotic animals like cattle which are then exported from the system without impacting the ecosystem.
Every blade of grass going into a cow's belly is that much less forage for native animals, from grasshoppers to elk.
There are far more ecological problems I could list for grass-fed beef, but suffice to say cattle production of any kind is not environmentally friendly.
The further irony of grass-fed beef is that consumption of beef products is not healthy despite claims to the contrary. There may be less fat in grass-fed beef, but the differences are not significant enough to warrant the claim that beef consumption is "healthy."
There is a huge body of literature about the contribution of red meat to major health problems including breast, colon, stomach, bladder, and prostate cancer. The other dietary related malady is the strong link between red meat consumption and heart disease.
Another health claim is that grass-fed beef has more omega-3 fats which are considered important for lowering health attack risks. However, the different between grain-fed and grass-fed is so small as to be insignificant, not to mention there are many other non-beef sources for this.
Fish, walnuts, beans, flaxseeds, winter squash and olive oil are only some of the foods that l provide concentrated sources of omega-3 fats.
Arguing that eating grass-fed beef is necessary or healthier grain-fed beef is like claiming it is better to smoke a filtered cigarette instead of a non-filtered one. The health benefits are minor if they make a difference at all.
There may be ethical reasons to prefer grass-fed animals over the often inhumane treatment given to factory-farmed animals. But even that rationale seems hollow to me.
If one is that concerned with ethical issues, one should consider whether keeping any animals captive for slaughter is really ethical.
Beef consumption, whether grass-fed or grain-fed animals is neither healthy for the planet nor for humans. Reducing or eliminating red meat—whether grass or grain fed—from one's diet is one of the easiest way to "save" the planet.
—————
George Wuerthner is the editor of Welfare Ranching—The Subsidized Destruction of the American West as well as a contributor to Fatal Harvest about Industrialized Agriculture, and a soon to be published book on Factory Farming.
World Watch Institute article
Excerpt from
Of course "grass-fed" beef doesn''t mean "grain-fed"!
by Danielle Nierenberg on October 18, 2007
The food blogs have been buzzing this week with the news that a new "grass-fed" standard for meat was released by the U.S. Department of Agriculture. My favorite headline of all was "USDA limits grass fed label to meat that actually is"—from Ethicurean.com, who has been following this issue very closely.
It took five years and lots of wrangling from farmers and advocates of grass-fed livestock to make sure that the standard is finally in place. But why all the hooplah and controversy over labeling? At first glance, the issue seems pretty simple: Meat that is labeled as "grass-fed" should come from animals that ate only grass, not corn and soybeans. Similarly, cows that were fed grain (in the feedlots and industrial dairies that dot the Western U.S.) should not be labeled as "grass-fed" when they reach grocery store shelves. Right?
The problem is, big beef wanted to cash in as well, especially since beef and other products that come from grass-fed animals, including milk, butter, and eggs, are so popular right now the beef industry was stamping the "grass-fed" label on cattle that had actually been fed grain nearly their entire lives (all cows start off eating grass, but if they're sent to industrial feedlots, they spend the last few months of their lives being finished on grain). Some producers were even feeding feedlot-confined animals with hay and corn stalks and other agricultural leftovers, then labeling them as "grass-fed."